Plum Media will be presenting at the PRSA Midwest District Conference November 15-19 2020. The conference is open to members and non-members. Tickets and further information can be found at prsamdc.org.
Producers Chad D'Aquisto and Amy Freeze will be sharing tips and tricks we have learned and perfected during the pandemic shutdown to help communicators create top-notch events that are fully on-site, hybrid or virtual -- and won't break the budget.
Look for Session #18 - Best Practices for Producing Virtual & Hybrid Presentations & Events in an Era of COVID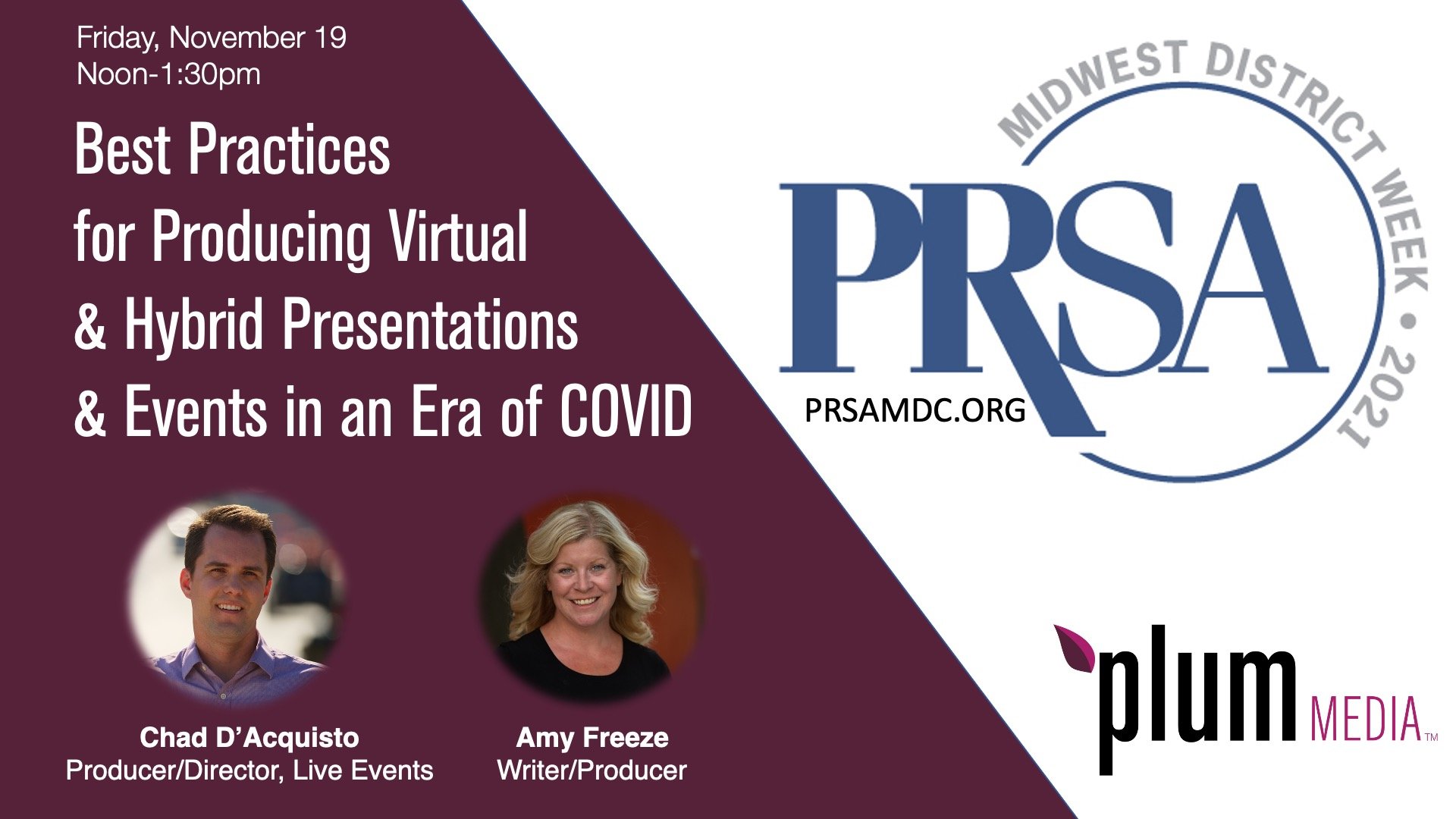 Turning the Corner: Midwest District Week Virtual Conference
Bringing together perspectives from across the Midwest.
14 compelling and engaging discussions on topics of impact for the profession and the professional
Plus four free "How to Happy Hour" discussions
Event Pass $75 for members ($90 non-members)
Individual sessions $10 for members ($20 non-members)
Session details and speaker bios at

prsamdc.org