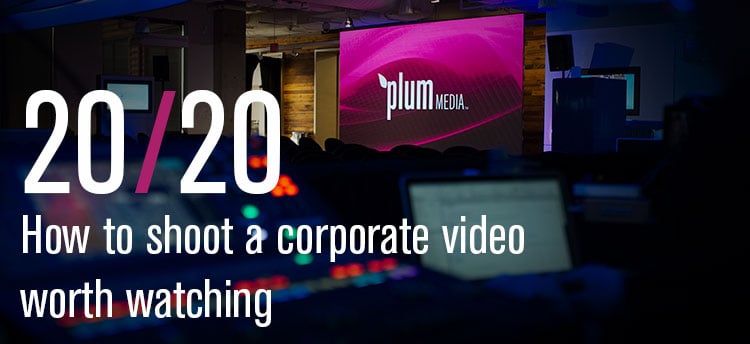 20/20: How to shoot a corporate video worth watching
Sophie Stickelmaier
May 19, 2017 2:41:15 PM
After 20 years in business, Plum Media's 20 employees have learned a thing or two about what goes into creating high quality and captivating corporate videos. Pair these quick tips with some careful planning and your next corporate video is sure to be the talk of the office.
READ MORE
Get information on video and live events delivered straight to your inbox:
Learn from our team of video producers and live events experts. Get creative inspiration and tips that you can use in your video marketing, communication and event management efforts.