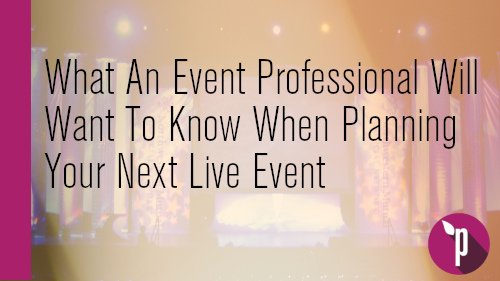 What An Event Professional Will Want To Know When Planning Your Next Live Event
Laura McElree
May 6, 2019 12:01:00 AM
There are a lot of things to coordinate when it comes to hosting a live event. Conferences, meetings, announcements, award shows, and more all have several levels beyond the normal A/V needs. When they're all managed well, your event can be more successful. Getting help from an event professional like Plum Media can help manage those details.
READ MORE
Get information on video and live events delivered straight to your inbox:
Learn from our team of video producers and live events experts. Get creative inspiration and tips that you can use in your video marketing, communication and event management efforts.