Director of Sales Dan Cary has been named a partner and officer in the company at Plum Media. He joins Senior Online Editor Eric Conley as partner, along with founder and President Richard Schmig. Cary joined Plum in 2020 to launch and distribute "John McGivern's Main Streets" now in its inaugural season in 15 TV markets across the Midwest. His expanded role includes guiding sales and operations efforts at Plum.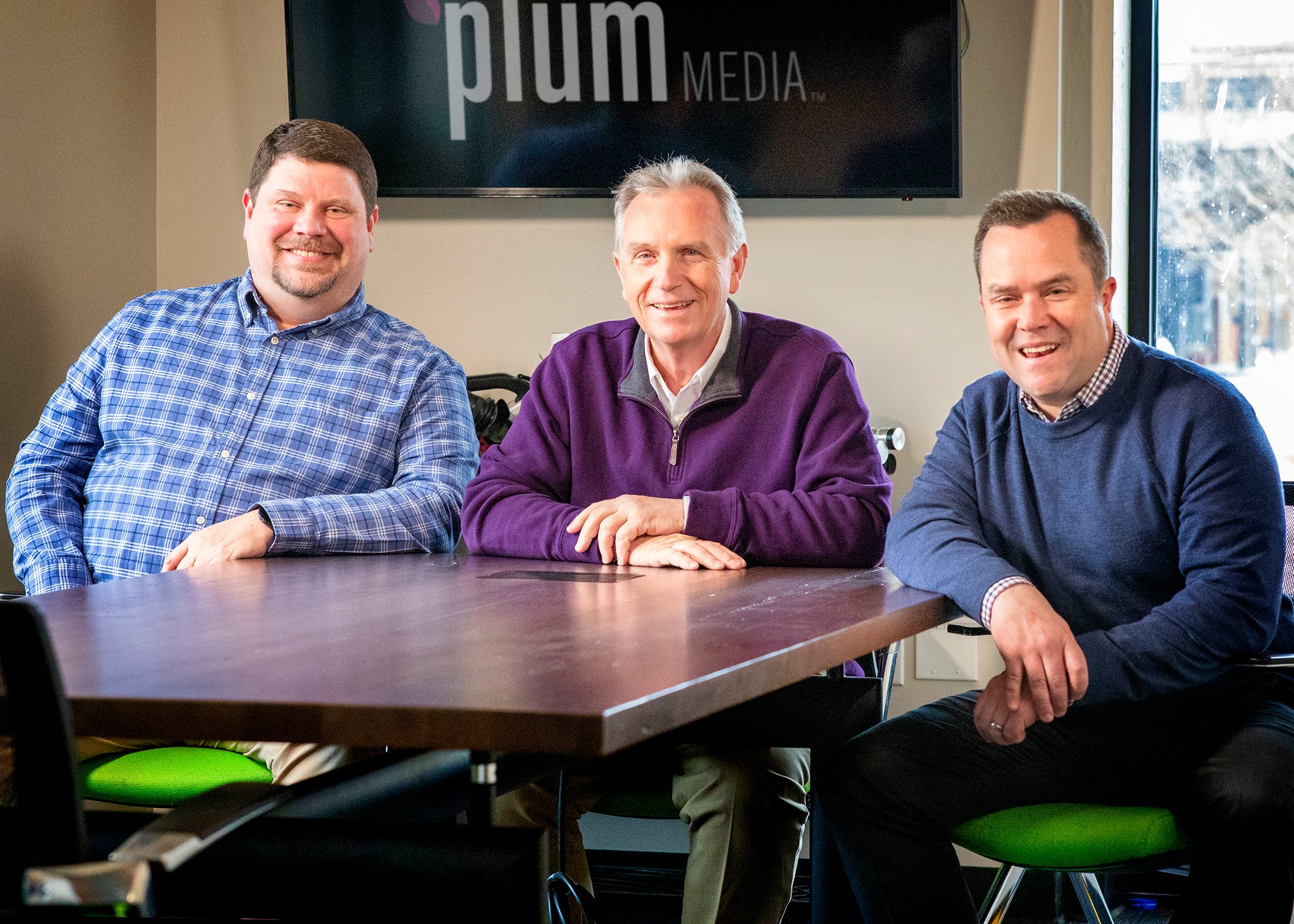 Pictured: Eric Conley, Richard Schmig. Dan Cary
"Dan brings great leadership and sales experience as well as a background in live events and programming to help usher Plum into the future." Schmig said.

Before joining Plum, Cary spent 15 years at Lammi Sports in Milwaukee with the last six years as chief operating officer. He oversaw the media division, helping to develop and distribute more than a dozen program concepts, while also helping to launch and shape a number of live events including "Donald Driver's Driven to Achieve" and numerous Wisconsin Athletic Hall of Fame induction ceremonies. Additionally, Cary's team booked and represented talent and consulted with corporate clients on their advertising and marketing efforts.

A lifelong Milwaukee native, Cary graduated from Marquette University with a degree in advertising and marketing. He enjoys returning to Marquette as a regular guest lecturer. Dan and his wife Erin have three children and are proud to call Whitefish Bay home. One who enjoys the Milwaukee dining scene as much as possible, he strives for some healthy balance by having run three marathons. And he will admit he "cares way too much about the Brewers and even more about the Bucks."

About Plum Media
In 2022, Plum Media celebrates its 25th anniversary working with companies and brands to engage audiences with creative videos and live & virtual events. Plum's in-house staff of producers, directors, writers, cinematographers, graphic designers, and online editors collaborate quickly around customers' unique needs. The result: award-winning visuals and experiences that inform and inspire audiences to think, feel and most importantly – act.

Plum Media's clients include regional and global companies in industries such as manufacturing, health services, financial, telecommunications, and education as well as non-profits and charities.