Plum Media has again been named a Milwaukee Business Journal "Best Places To Work." The 2019 award marks the 4th year in a row that Plum has received this recognition.
With this year's awards event being held the day before Halloween, attendees were encouraged to dress in costume. Plum Media went as the Plum Prize Patrol, a parody of televised ambush giveaways. We surprised unsuspecting guests with "a hundred grand." It was a trick and a treat!
Companies receive this award by being evaluated on employee engagement, teamwork, retention, job satisfaction and more.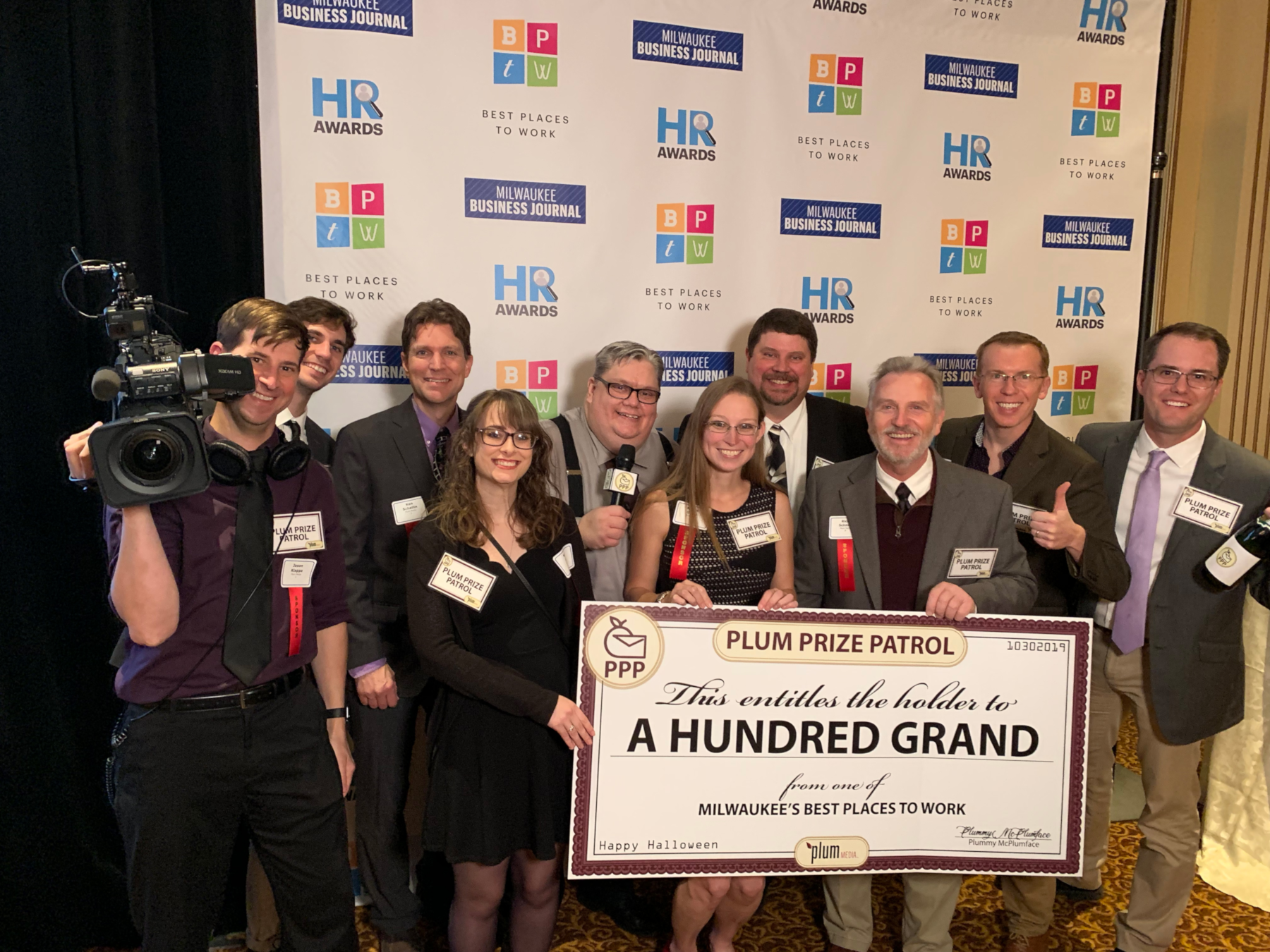 Watch the video below to see the big winners of our prize.
About Plum Media
Plum Media is headquartered in Milwaukee, Wisconsin and has been creating video and live event productions for over 20 years. We started our business because we saw a need in corporate communications to craft messages in a more creative and engaging way. That creativity, paired with our broadcast journalism experience, has allowed us to expand into marketing & sales, live event production, learning & development and of course, corporate communications.
There are great stories everywhere just waiting to come to fruition (pun intended).