MILWAUKEE, WI - John McGivern's Main Streets and Milwaukee PBS are excited to announce that Main Streets is coming to Milwaukee PBS this fall. Beginning Thursday October 5th, 7:00pm on Milwaukee PBS 10.1. John McGivern's Main Streets second season will air weekly on Milwaukee PBS. Season three of John McGivern's Main Streets which is currently in production will air on Milwaukee PBS in January of 2024.

John McGivern's Main Streets is a destination travel show that features six-time Emmy award-winning actor and host John McGivern as he visits a different Midwest community in each episode. He talks to small business entrepreneurs, restaurateurs, and factory owners to showcase each community through its people. John also reveals a bit about each community's history, unique landmarks, and popular spots to visit.

Seasons two and three continues McGivern's exploration of six Upper Midwest states: Wisconsin, Minnesota, Iowa, Illinois, Michigan, and Indiana. John's co-host is Emmy Fink, former host of Discover Wisconsin and Outdoor Wisconsin contributor.

McGivern is very pleased to have his new show on Milwaukee PBS. "Milwaukee is my hometown, so I'm very happy Milwaukee PBS will be airing John McGivern's Main Streets. It just feels right that we can now take all of the PBS viewers in Wisconsin on out travels throughout the upper Midwest. Get ready to plan your next road trip, Milwaukee friends!"

"Milwaukee PBS is proud to be airing John McGivern's Main Streets. John is a well-known and loved Milwaukeean, our viewers have been asking for this and we listened. He is a great ambassador for Wisconsin!" said Debbie Hamlett, Vice President and General Manager of Milwaukee PBS.

Main Streets is produced by Milwaukee based Plum Media and is distributed by PBS Wisconsin which covers the Madison, Green Bay, Wausau and La Crosse / Eau Claire television markets.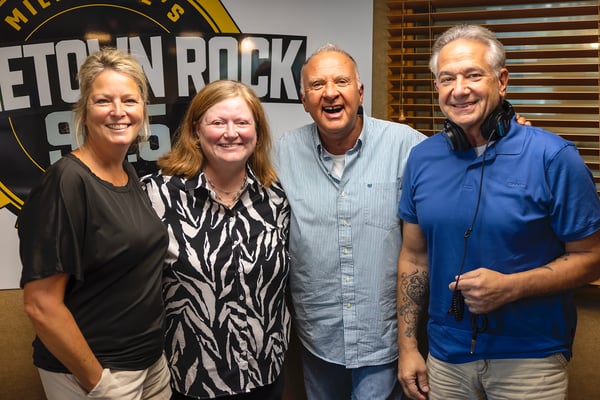 ABOUT Milwaukee PBS
Milwaukee PBS is southeastern Wisconsin's premier non-commercial media organization. It consists of two high-definition television stations, WMVS and WMVT, and four additional digital television services. The Milwaukee PBS stations are the area's only over-the-air source for PBS and other national public television programs, and is one of the most-watched public television stations in the nation. Milwaukee PBS is a viewer-supported service of Milwaukee Area Technical College. MATC is a two-year vocational-technical college based in Milwaukee, WI offering day, evening and weekend classes on four campuses. For more information, visit www.MilwaukeePBS.org.

ABOUT JOHN
Six-time Emmy Award winning actor/host John McGivern learned about the world growing up on his main street, which was Oakland Avenue on Milwaukee's east side. As the third of six kids in a working-class Irish-Catholic family, his memories as a middle child are personal, funny, and relatable. He built a career on stage sharing stories about his family and the people in his neighborhood.

ABOUT PLUM MEDIA
Plum Media is an award-winning media and events production company located in Milwaukee, Wisconsin. We've produced hundreds of events and thousands of videos. Our team specializes in all levels of video production, live/virtual/hybrid events. We concept. We collaborate. We produce.