Almost one year after the official ribbon cutting of the new Plum Media office building - Plum staff hosted clients and guests in the Plum Media parking lot for the first ever Plumtoberfest.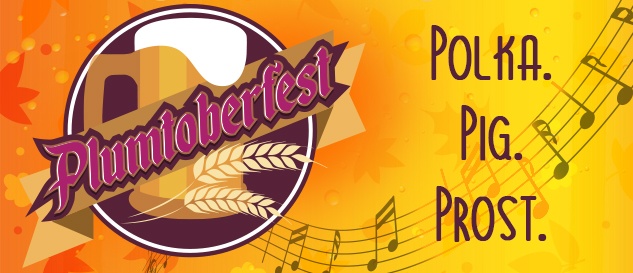 The invite-only Oktoberfest-themed event featured a pig roast from Saz's, pretzels from the Milwaukee Pretzel Company, a bean bag toss,* live polka music from The Biermen and the first 150 people who attended were able to fill their very own Plum stein with a beverage of their choice.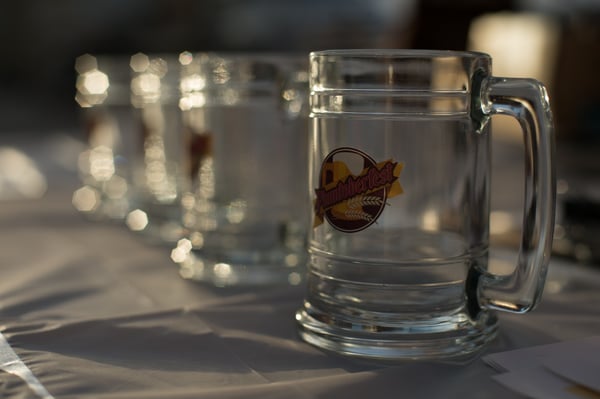 Custom Plumtoberfest steins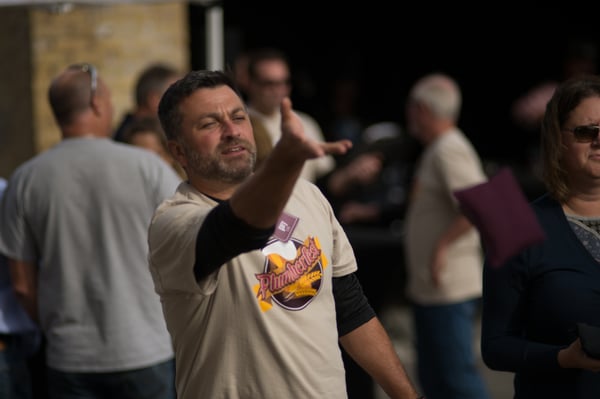 Gary playing bags with clients (no word on if he let the client win)
It's more than just deadlines
Building and maintaining relationships is one of the cornerstones that has made Plum Media so successful over the past 20+ years. We also love what we do. While this get together didn't include a stage, a podium, projection, cameras, keynote speakers or livestreaming, we truly loved planning something in our own backyard.
We also enjoy visiting with our clients and sharing more than project deadlines and budgets. It's really fun to find out which clients like to stay at Potawatomi when they are in town, who likes the spicy Bavarian mustard on their pretzels, who drinks German beer and who is really good at corn hole.
A lot of the work Plum Media does is for returning clients. Companies and their staffs continue to use our services not only because our video production and live event work is top-notch, but also because with Plum you get a true partner who works with you to ensure your success.
The tent going up the morning of the event
To find out why clients stay with Plum Media, contact us to learn more about our services and how we can help bring your next project to life.
*Some call it bags and some call it cornhole but everyone called it a good time!
You Might Also Like: