Welcome Miles Hofschulz - Producer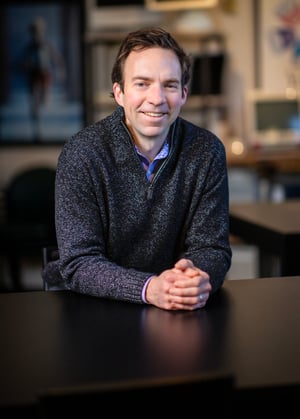 Plum Media continues its growing trend into 2023 with the addition of Producer, Miles Hofschulz. Holding years of experience ranging from sports broadcast and film production to medical sales and the business world, Miles joins the team ready to jump into action with his superhero lunch box of knowledge.
A graduate of UW-Stevens Point's communication program, Miles went from cable access TV to CNN, before going on-air as a sports reporter for an Arizona NBC affiliate and eventually starting his own production company. Music plays an important part of his life, which is heard in his work, regardless of the medium.
When Miles isn't producing the next big thing, and sometimes when he is, he can be found spending time with his wife, their three kids, and dog, Montana.
"I'm all about having fun and it's my goal for you to feel that in the projects I produce."