Plum is dedicated to ensuring the safety of our staff, clients, freelance workers, and talent. Therefore, special protocols have been put in place to ensure that recommended guidelines are followed when guests are in our studio.
The In-Studio Experience
Coming into Plum Media for a video shoot starts at the front desk. You are greeted by a masked employee and asked to sign a log that certifies you are not exhibiting any symptoms and assists in contact tracing should it ever be needed.
You are then shown through the building by a member of the staff. It's easy to get to the studio. There are stanchions that are placed clearly marking the way and the doors are all open. If you wish to put on hand sanitizer at any point you're in luck, since there is always some nearby.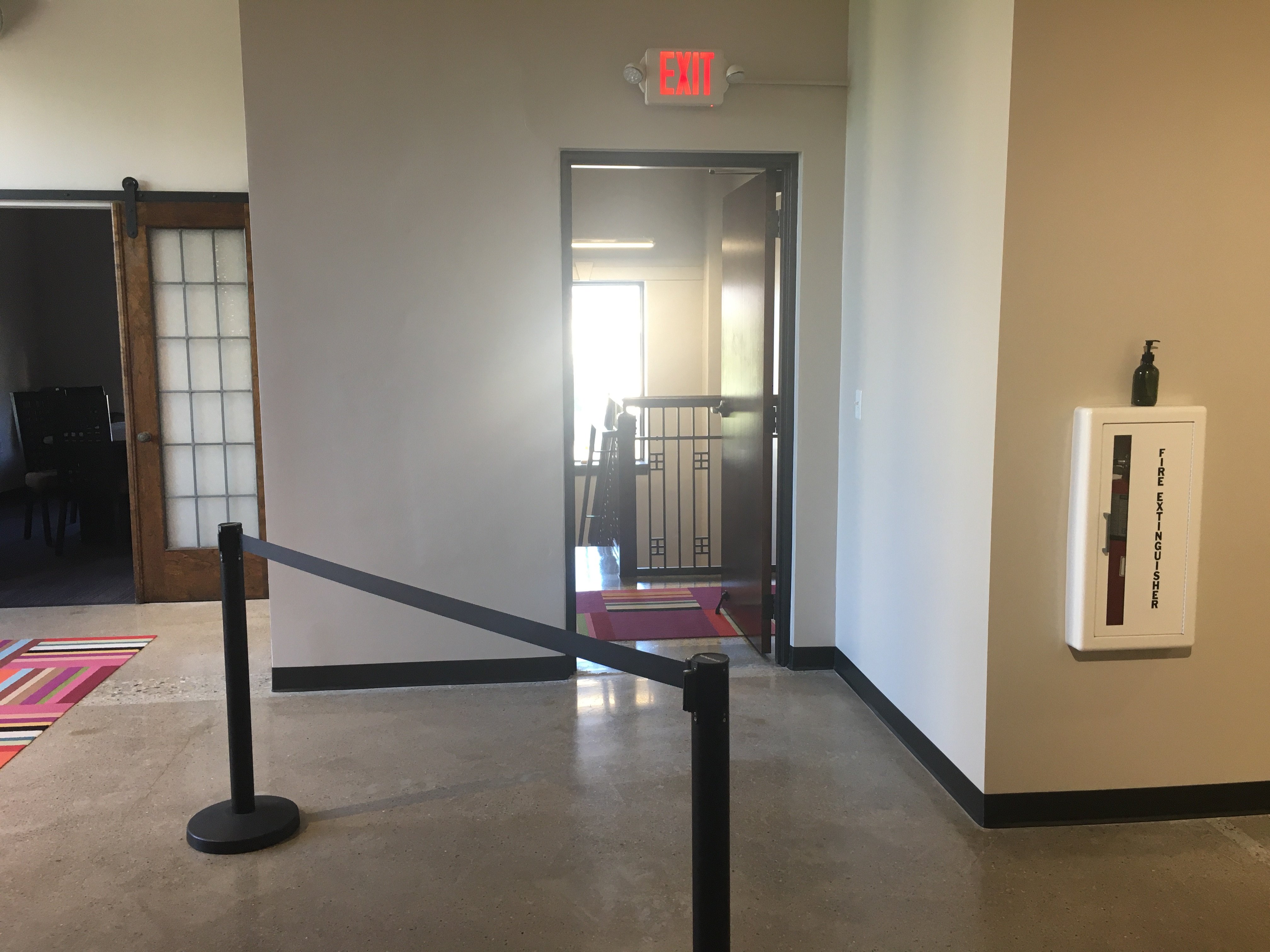 When entering the 1000 square foot studio, you may notice the Production staff are purposely in two adjoining rooms; the studio and the control room, to help maintain social distance. Everyone is masked and while it can be hard to read facial expressions - remember people smile with their eyes.
Once it's your turn in front of the camera - there is still distancing between you and the crew since a boom microphone is used for audio instead of a clip-on mic. You might also notice all of the disinfecting wipes as the equipment is thoroughly cleaned between uses. Your comfort is key. After all, you'll be best on camera if you don't have to worry. That's our job.
Once the shoot is over, you'll be shown out the back door to help maintain one-way traffic through the building and decrease interactions with others in the building.
COVID-19 Safety Measures
These measures include, but are not limited to, the following:
A Visitor Log to certify that any outside person entering Plum is not exhibiting any COVID-19 symptoms, as well as to assist with contact tracing should the need arise.
Stanchions and open doors to guide all visitors to the studio. Though visitors will be escorted through the building by a member of the Plum staff, these precautions will help maintain distancing measures. Keeping doors propped open will also lessen the need to touch door handles and increase airflow.
Hand sanitizing stations throughout the building and in the studio.
A front door entry/rear door exit system that generates one-way traffic in the building.
Smaller crew sizes to accommodate distancing guidelines. Everyone on the crew wears a mask.
Optional boom microphone to decrease contact between talent and crew.
The gear is disinfected after each use.
Anyone on staff that feels sick will self-quarantine for 14 days.
Ensuring the comfort and health of our guests is paramount. If you have additional questions or requests about COVID-19 measures, please call us at (414) 271-6650.