Come celebrate the spooky day by giving some blood...
..not to vampires, but to the American Red Cross!

Plum Media is hosting the American Red Cross on October 31st, 2022 for a blood drive from 10am-3pm. Take a break from your work day to come donate to ones who are in need. Free parking is available in the Plum Media parking lot.
Please note if you donate elsewhere after September 5th you will not be eligible to donate at Plum on 10/31.
#definitelynotsponsoredbyvampires
The Plum Media building was originally the showrooms of the Milwaukee Casket Company. All around the building you'll find original elements like ornate chandeliers, terrazzo floors, and an impressive vault. And then there is a basement - one could call it a crawl space. It isn't part of the regular building tour because there's nothing down there except for dirt, dust and the occasional spider. Or maybe it is because that is where the last casket to have ever been made on these grounds is kept. And you know who likes to sleep in caskets...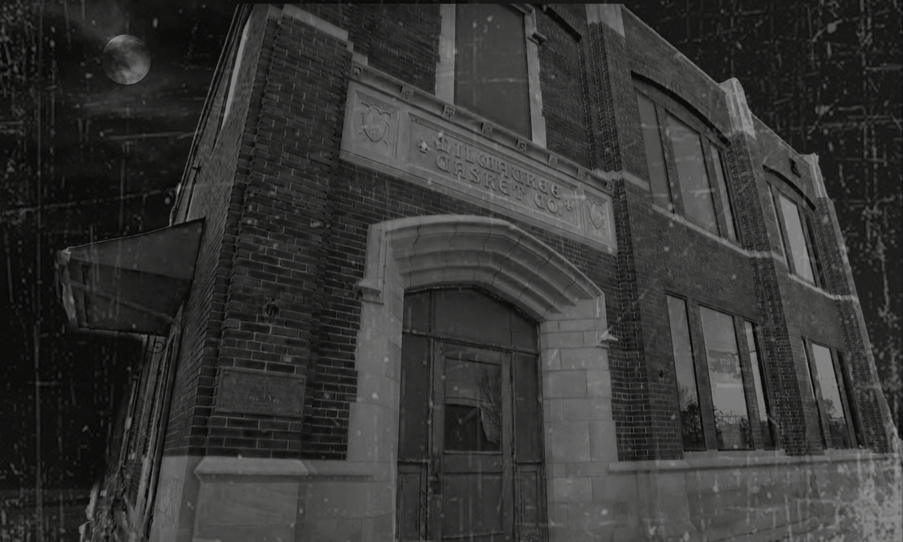 Disclaimer: We are not collecting blood to give to the vampire who lives in the basement in order to keep him happy...