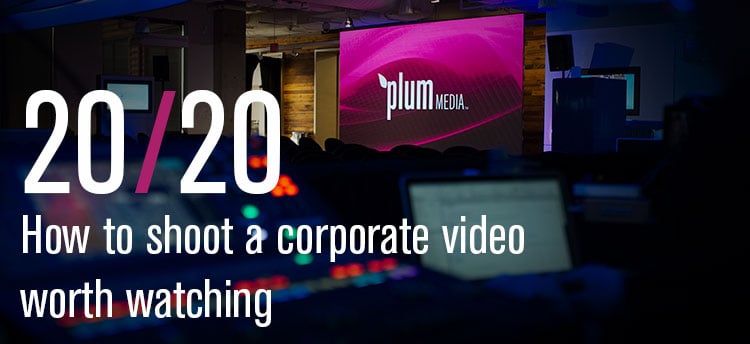 Tips for creating a corporate video worth watching
Laura McElree
Dec 6, 2019 10:36:00 AM
A great corporate video is one that you're always two steps ahead on in the planning process. A lot of that is where repurposing really comes into play. It generates ongoing content for your marketing & communication needs, provides more value and a stronger video presence.
READ MORE
Get information on video and live events delivered straight to your inbox:
Learn from our team of video producers and live events experts. Get creative inspiration and tips that you can use in your video marketing, communication and event management efforts.