Plum Media is home to a 1,023 square-foot studio capable of almost anything you can think of. And it is available to rent for those looking for space for their next project.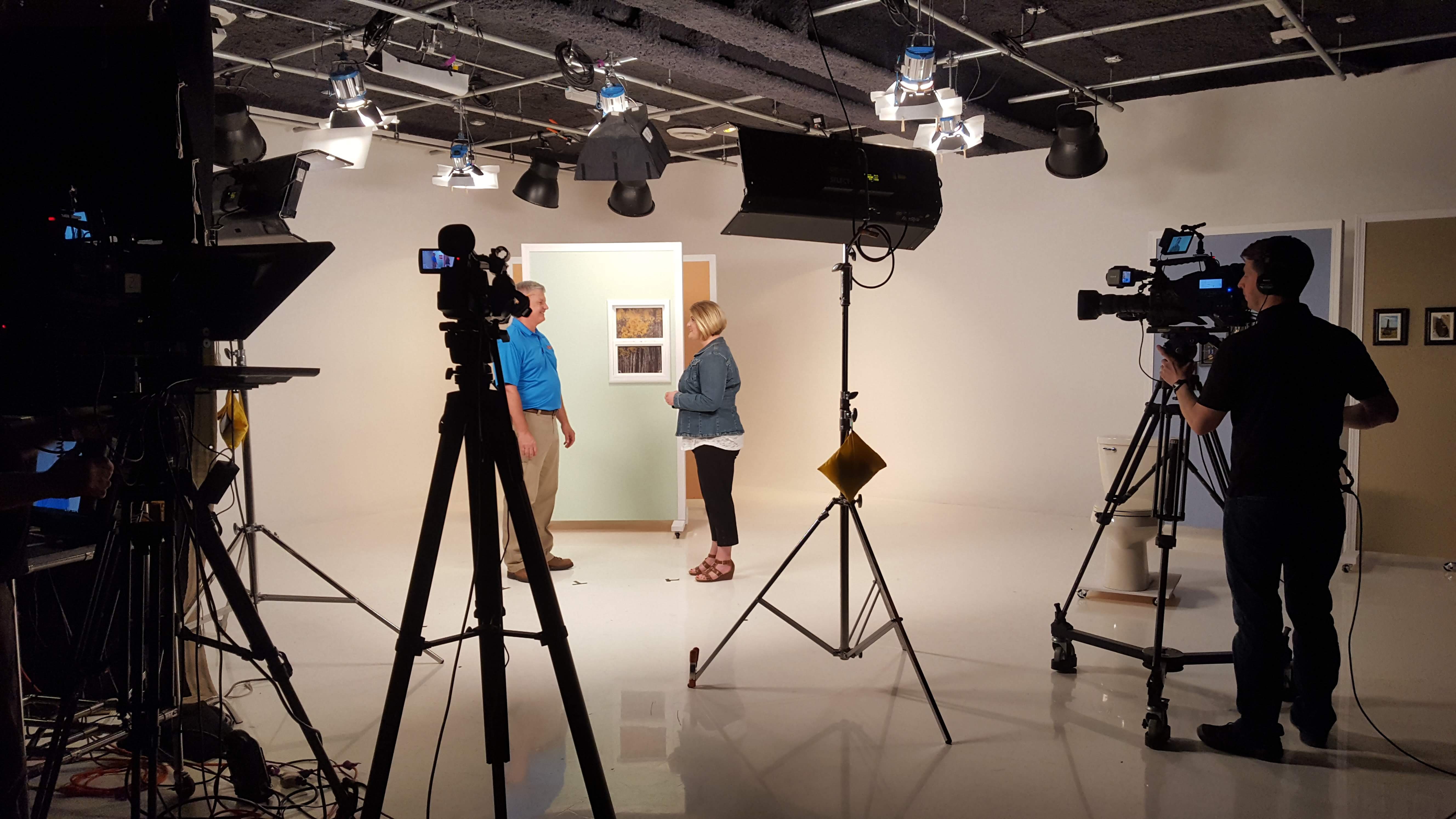 The studio is known for being a top choice in town for shooting interviews and product demonstrations, but the possibilities for other uses are nearly endless. When using the studio space, you are free to bring in your own equipment, or you may also utilize the experienced staff and our range in house of equipment at Plum.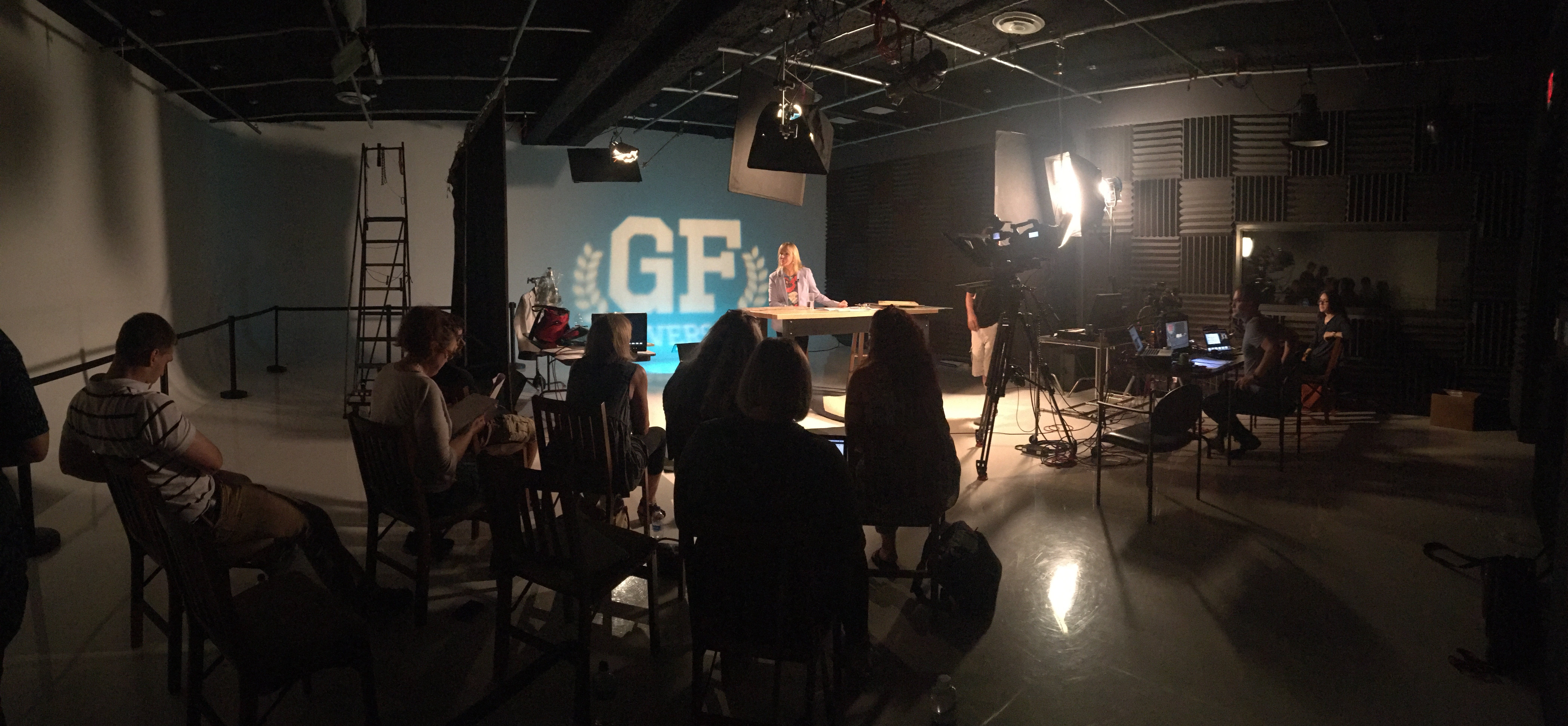 Projects the Studio Has Been Used For (so far)
Here's a list of ways we have used the studio in the past:
Live streams and webinars
Fundraising and launch videos for organizations
Photo shoots (just look at some of our staff photos online)
Political ads
Transformed into a Northwoods cabin for a beer advertisement
Camera and equipment tutorials
A large, 3-camera shoot with projections onto the walls
Shrinking a man to play a life-sized board game
Santa's Workshop (with dog elves!)
Producing an infomercial
Pre-recording opening videos for live events
Television commercials and parodies
Professional sports promotions
Live animal and pet shoots
Working kitchen for cooking demonstrations
Late-night and talk show setups
Sets made to look like working offices
Shoots of massive mechanical parts
Charity promotions
And hundreds of other video projects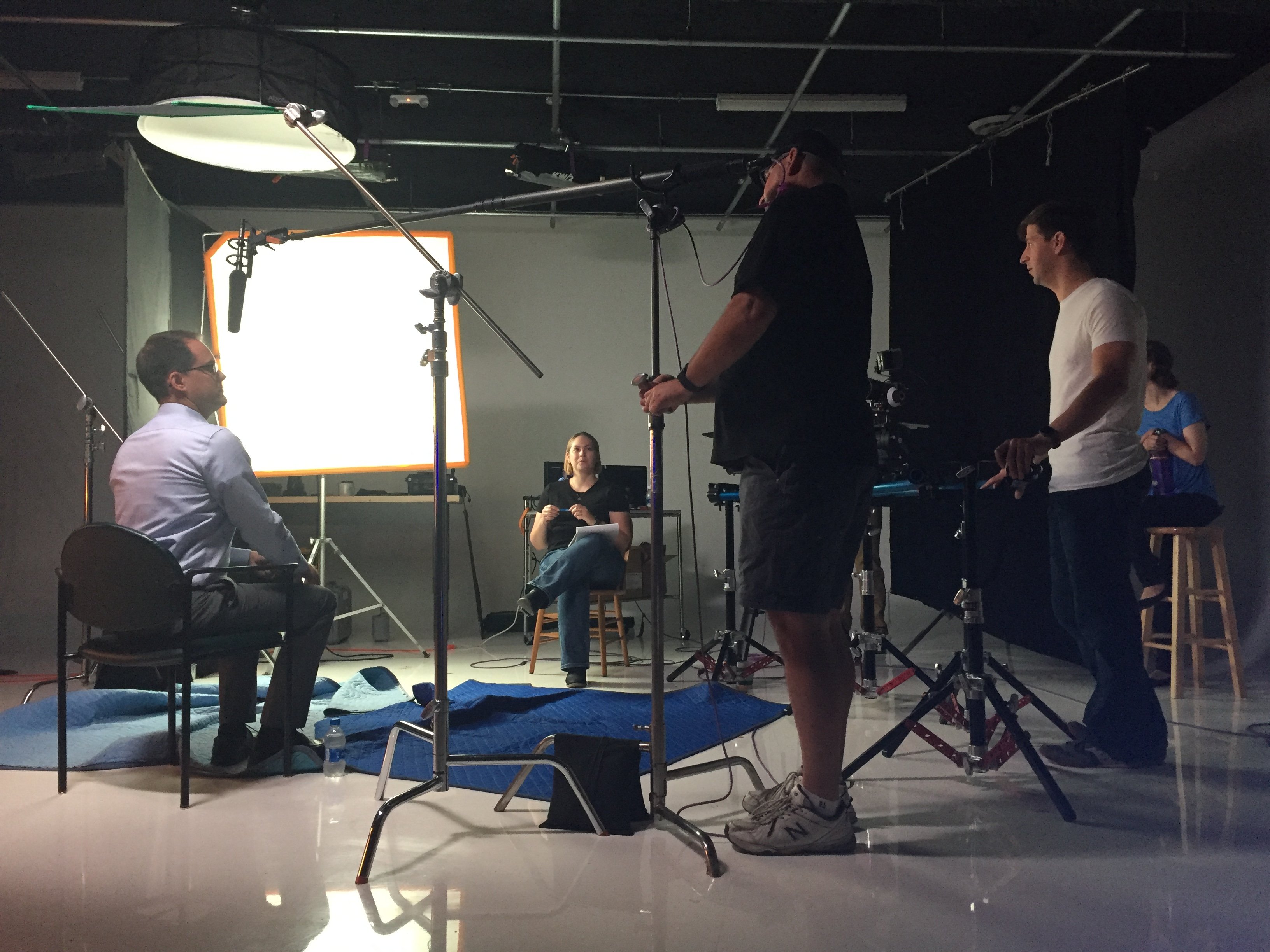 If you need a space for your next event, promotion, or interview, take advantage of everything our studio has to offer. We can accommodate large load-ins with our overhead door and hydraulic lift, and our lighting grid can be arranged to fit your specifications. We look forward to overcoming any challenge presented (so long as it abides both the laws of physics and those of the state of Wisconsin).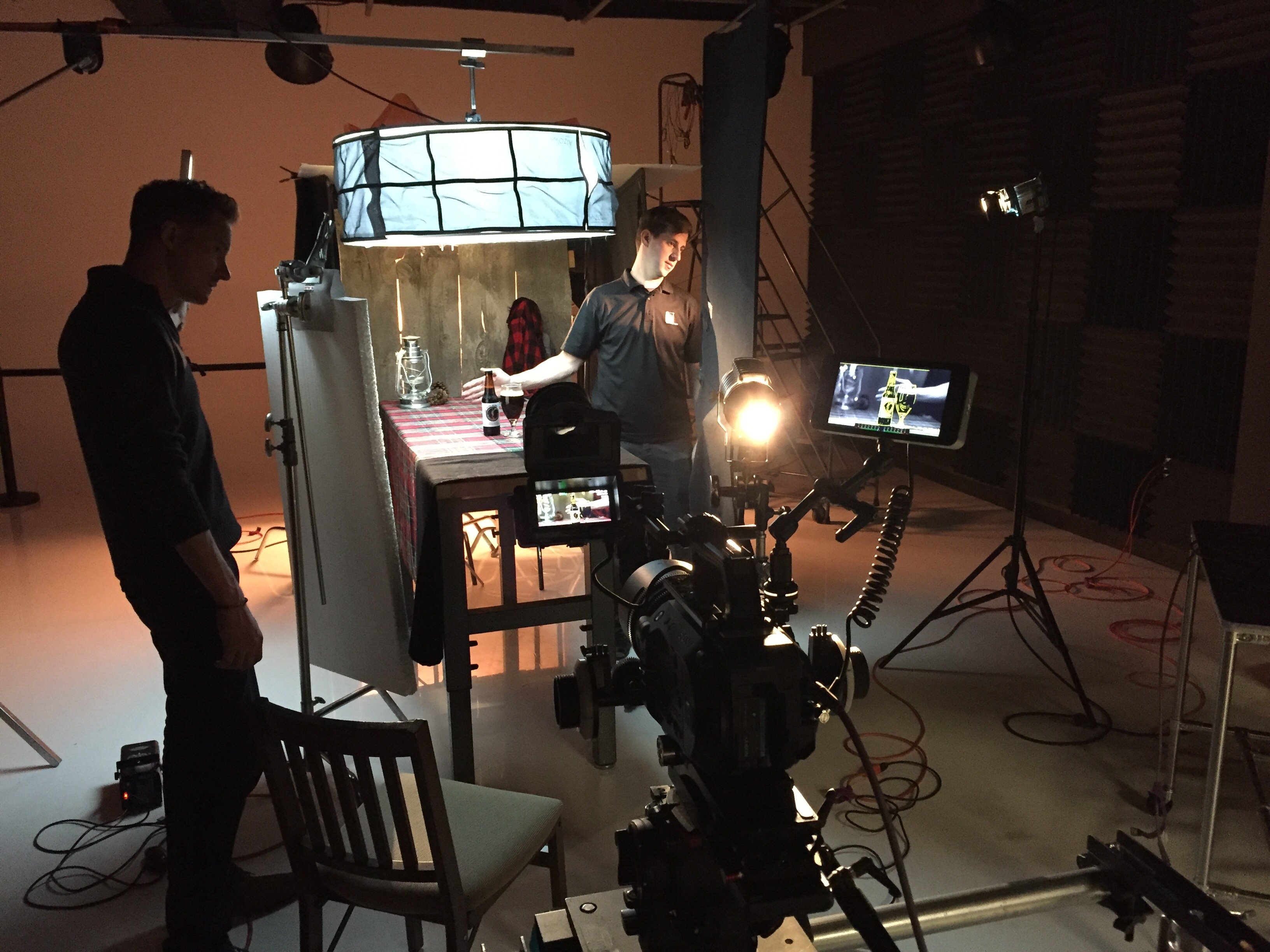 Related Content