Concept Design Group is an advertising agency that works primarily in digital media. They chose Plum Media's live streaming services team to produce educational webinars for their client, General Finishes, an innovator in the development of water-based stains and finishes.
General Finishes built their business by staying connected to the independent contractors and retailers they serve. The company goes beyond simply selling product. They provide ongoing support, according to Chris Adams, owner of Concept Design Group.
"They want to help their customers just as much with their business practices as with their coatings and paints."
Why Webinars
While Concept Design Group and General Finishes used pre-produced video in the past, they quickly realized the potential of live webinars to boost the level of engagement with their customers.
With the help of Plum Media, the team broadcast a series of live webinars demonstrating application techniques; but also discussing product pricing, marketing, business planning and contracts. Most important, they engaged in a real-time discussion with customers through live Q&A.
Live Webinars vs. Pre-Produced Video
The live, face-to-face connection was invaluable. With video, viewers can only watch the General Finishes host explain features and benefits. But with live webinars, the company can create a shared experience through real-time interaction with their customers.
During the live broadcast, viewers used a chat box to ask questions, make comments or share tips with each other. A moderator chose questions to answer, and the host read them live on the air.
"When someone gets their question answered live, they develop a relationship with General Finishes," said Tara Grosso, digital marketing research and strategy manager of Concept Design Group. That relationship is the exact outcome General Finishes wanted to achieve.
Using a Professional Live Streaming Company
Concept Design Group considered conducting webinars themselves, but felt Plum Media could produce it at a professional level more aligned with the General Finishes brand. Having Plum as a partner gave the team the freedom to focus on content instead of worrying about technical details.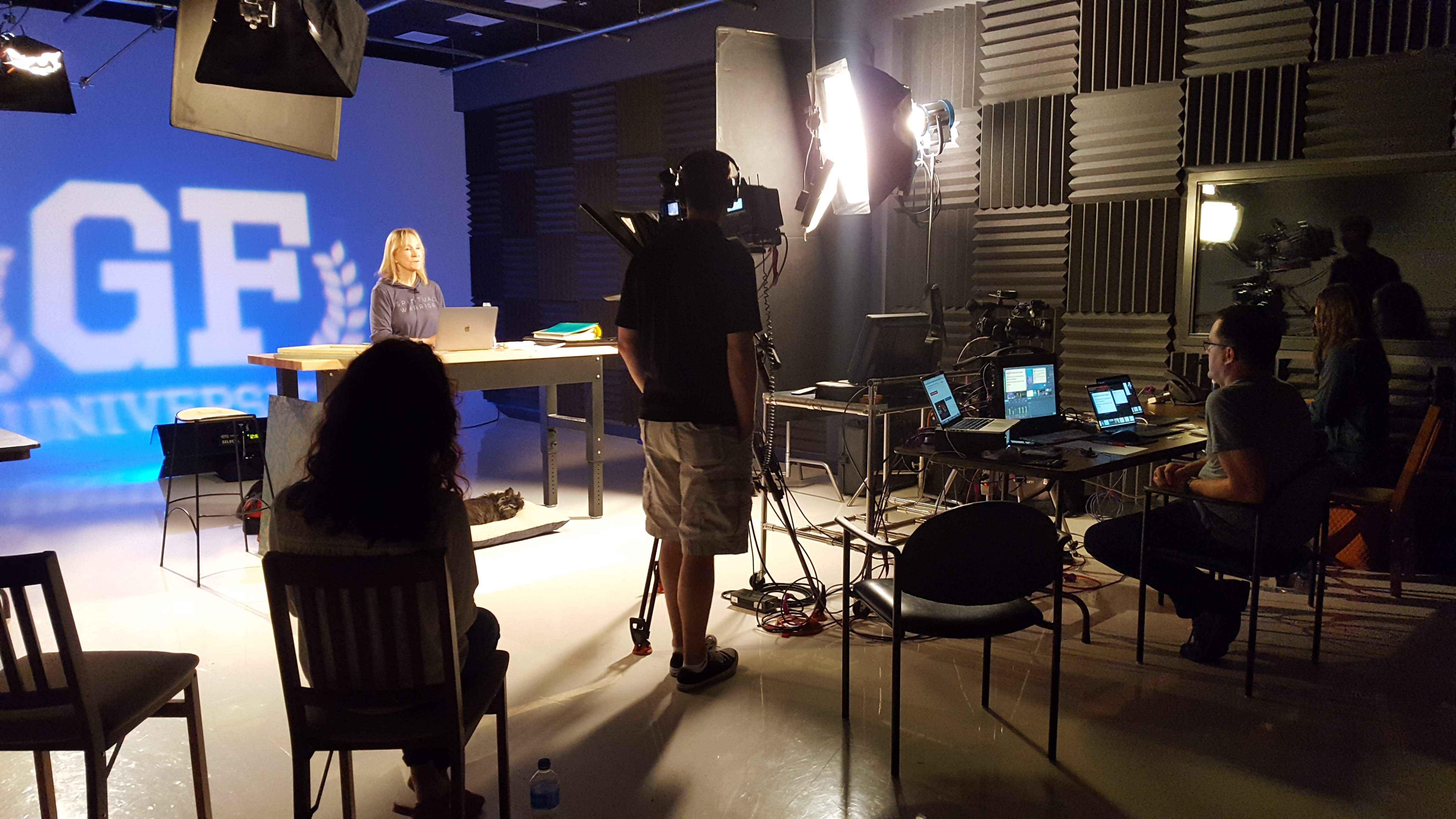 Another benefit was having Plum record the webinar and immediately turn around an edited video to post after the broadcast ended.
General Finishes considers the live webinar experience with Plum Media a successful part of their marketing and education strategy.
Plum has a broad range of experience with digital strategies that put viewers first and keeps them engaged. Contact us today to learn more about how we can take your content to the next level.
You might also be interested in: