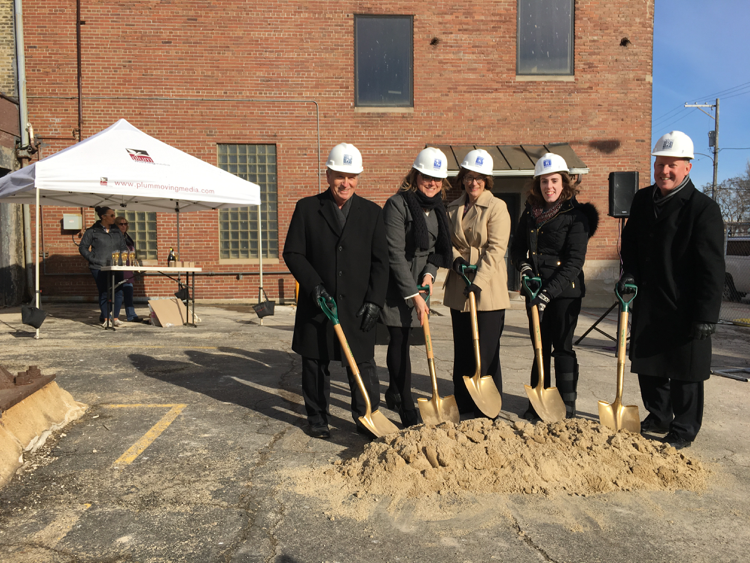 Plum breaks ground on $1.85 million facility
Sophie Stickelmaier
Mar 8, 2017 5:15:05 PM
President of Plum Media, Rich Schmig, led the ceremonial groundbreaking of Plum's new production facility on March 3 in the Menomonee Valley.
"It's a sunny day and I think it speaks well of the future for Plum and our new building here. We're starting on a bright sunny day and it's only going to get better from here," Schmig said.
READ MORE
Get information on video and live events delivered straight to your inbox:
Learn from our team of video producers and live events experts. Get creative inspiration and tips that you can use in your video marketing, communication and event management efforts.