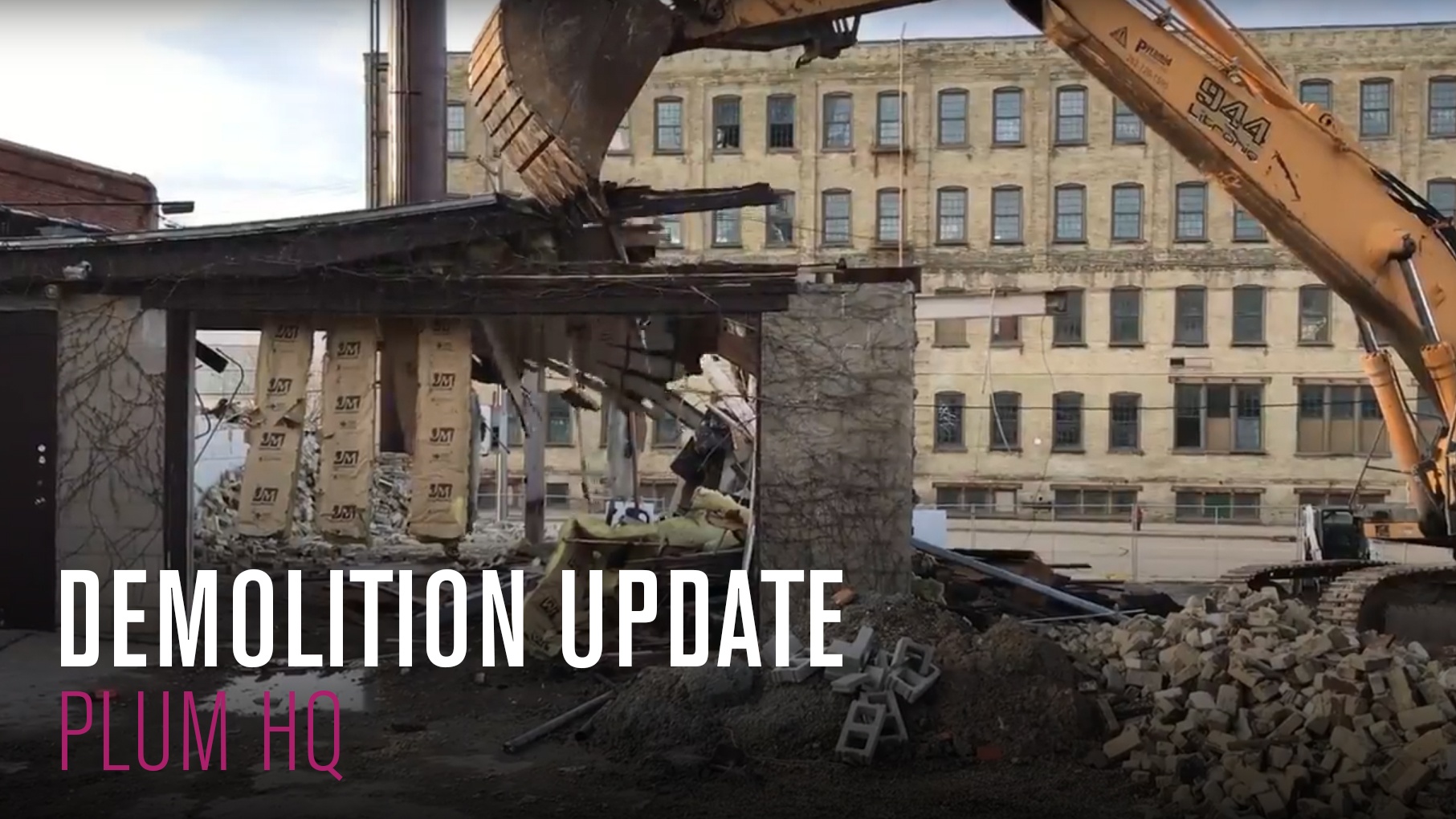 Bobcat vs. building: demolition update
Rich Schmig
May 19, 2017 4:28:50 PM
Two and half months have passed since our groundbreaking event at 1418 W St. Paul in the Menomonee Valley and it's been incredible to watch the transformation of Plum's future home. Demolition commenced immediately after the event and I'm excited to report that it's complete with the exception of a few small details. I was hoping to hop into the Bobcat myself but apparently there were a few liability concerns with a video producer taking on major demolition of a large building. Something about supporting walls and beams. What could go wrong? Minor details.
READ MORE
Get information on video and live events delivered straight to your inbox:
Learn from our team of video producers and live events experts. Get creative inspiration and tips that you can use in your video marketing, communication and event management efforts.