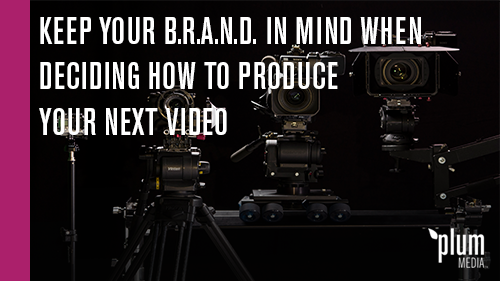 Keep Your B.R.A.N.D. in mind when deciding how to create your next video [Infographic]
Amy Freeze
Aug 16, 2018 10:25:00 AM
Technology allows us to capture content instantly. Smartphones have turned us into photographers, videographers, and editors. While technology has given us the tools to produce videos, it hasn't transformed us all into award-winning filmmakers. Before you hit record, read these tips below. Think about how you want the world to see your company. Your BRAND.
READ MORE
Get information on video and live events delivered straight to your inbox:
Learn from our team of video producers and live events experts. Get creative inspiration and tips that you can use in your video marketing, communication and event management efforts.