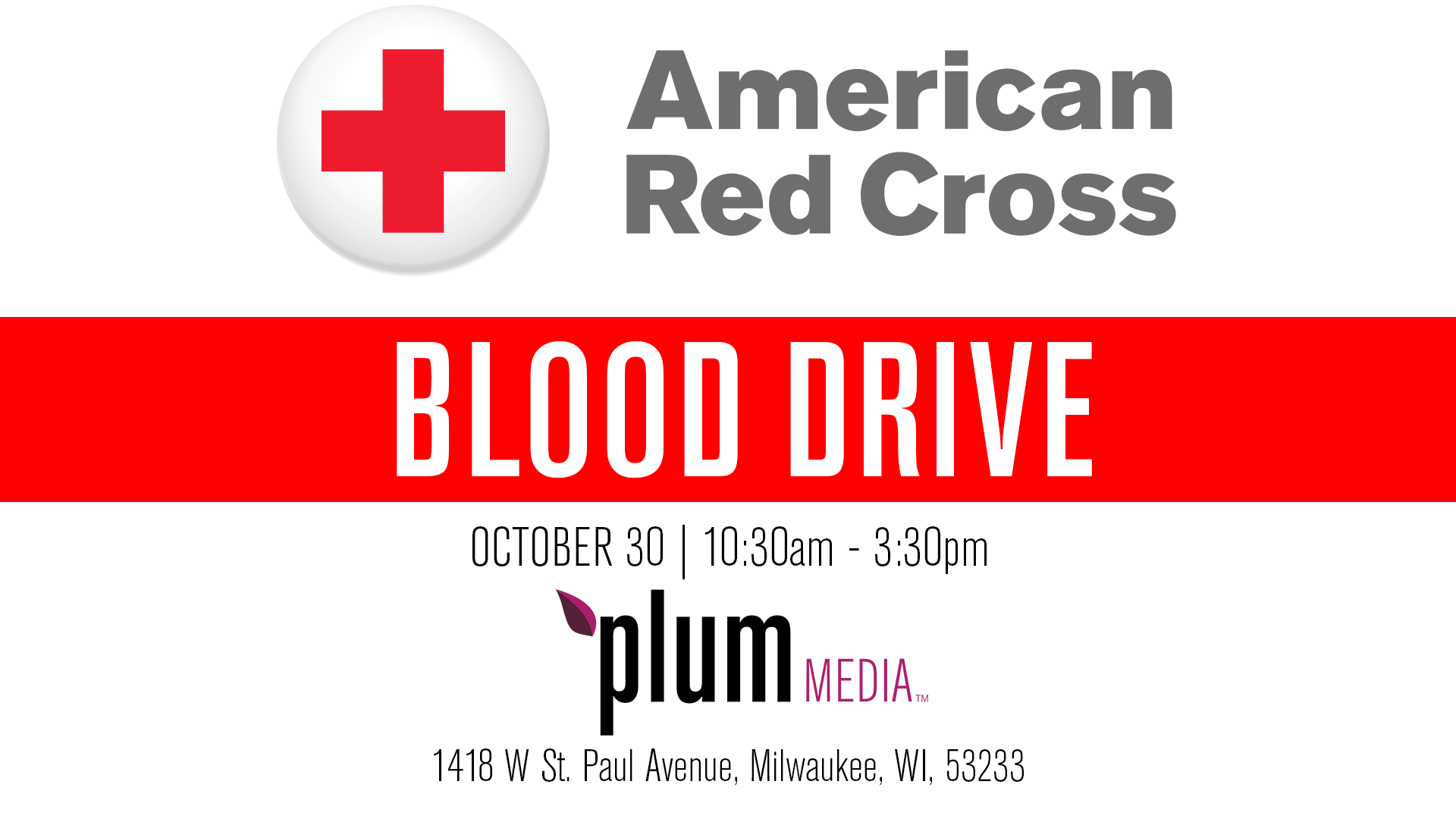 Plum Media to host American Red Cross Blood Drive October 30th
Amy Freeze
Oct 10, 2018 12:59:00 AM
Like pixels of a photograph, life is made up of many moments. Defining moments. From a child's first steps to walking across the stage at graduation. Many of these moments may have never taken place without the generosity of people all over the world. They gave blood.

READ MORE
Get information on video and live events delivered straight to your inbox:
Learn from our team of video producers and live events experts. Get creative inspiration and tips that you can use in your video marketing, communication and event management efforts.