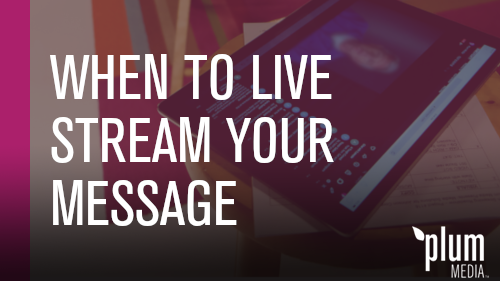 When to live stream your message
Laura McElree
Apr 15, 2019 12:01:00 AM
Are you trying to organize a company meeting with people in different cities, states or even countries? Do you have a timely message that every employee should hear? Consider live streaming your meeting. It connects people in real time when face-to-face isn't an option.
READ MORE
Get information on video and live events delivered straight to your inbox:
Learn from our team of video producers and live events experts. Get creative inspiration and tips that you can use in your video marketing, communication and event management efforts.