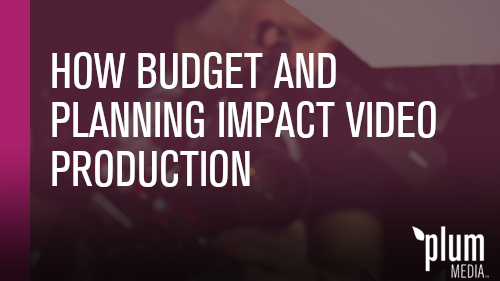 How Planning and Budget Impacts Video Production
Gary Cline
Jun 10, 2019 1:49:00 PM
In this previous post, we talked about the four different automobile price levels and how that relates to setting a video budget. In this post, we follow up on that thread to demonstrate what impact planning and budget has on your finished video.
READ MORE
Get information on video and live events delivered straight to your inbox:
Learn from our team of video producers and live events experts. Get creative inspiration and tips that you can use in your video marketing, communication and event management efforts.