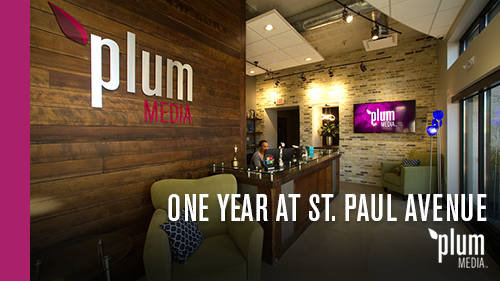 One Year At St. Paul Avenue
Laura McElree
Aug 31, 2018 1:36:05 PM
Plum Media has now been in our renovated office space on St Paul Avenue for one year. You know all that excitement that comes with a new place? It's still very much there (even if the new paint smell has worn off). If you haven't seen the inside of Plum Media yet, take a look around:
READ MORE
Get information on video and live events delivered straight to your inbox:
Learn from our team of video producers and live events experts. Get creative inspiration and tips that you can use in your video marketing, communication and event management efforts.